Togo rests after having laid her
very first egg!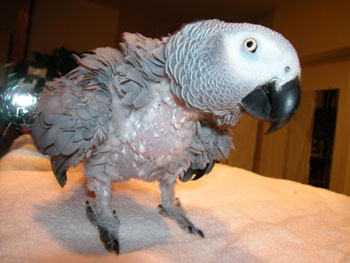 A couple of hours after laying the egg,
Togo is back to her old self. With this attitude, I wouldn't have a CHANCE at scratching her on the head now!

She ate quite well right after this image
was taken and then spent a quiet night in
the warm hospital cage.