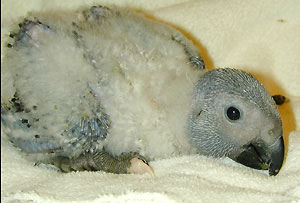 Some Greys have "pied toes" and white toenails like this five week-old Congo Grey. This appears to be a genetic trait and
perhaps is a marker for the pied gene in African Greys. Greys
can precisely mimic human speech.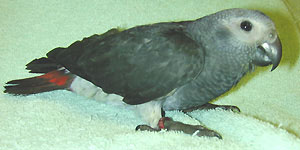 Photographed at eight weeks of age, this Timneh African Grey is at perching age. The Timneh Grey has the same excellent ability to mimic as the Congo Grey has and is generally less nervous than the Congo Grey.