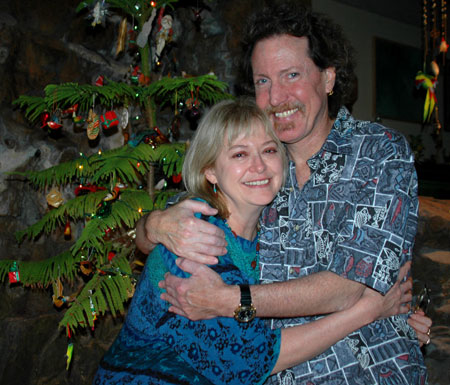 Gail and Dave- 12/06
Update 1/8/07- Dave began Revlimid on 12/26/06 and is beginning his third round of Velcade chemotherapy. The side effects of these drugs
can be very debilitating and Dave is feeling very fatigued. His bone pain continues to be considerable. We are waiting for lab results now, to
begin to evauate Dave's response to the new medications. We are just taking life slowly around here and we find time to laugh at something every day!